Angie Smith - "Profe Smith"
Courses Taught:
Spanish 1
Spanish 2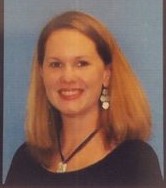 Profe Smith has been fascinated with the Spanish language ever since her kindergarten teacher taught her how to count to ten in Spanish! She grew up in Minnesota where she took Spanish in both junior high and high school At the age of 16, she was immersed in the language and culture as an exchange student in Costa Rica. It was a life-changing experience and she still keeps in touch with (& visits) her Costa Rican family and friends on a regular basis.
After high school graduation, she pursued a career in aviation and obtained her Bachelor of Science in Aeronautical Science as well as various pilot licenses. Next, she built upon her minor in Psychology and earned her Master of Science in Mental Health Counseling along with her Licensed Professional Counselor certificate. Finally, she transferred her efforts to the field of education. She completed a non degree graduate level program (30 credits) in interrelated special education through the University of Georgia.
After teaching elementary school for nine years, she was ready for a change, In 2013, she began teaching high school Spanish! Her enthusiasm for language acquisition shines through as she utilizes multiple technological resources and engaging teaching strategies to reach her students. She continuously strives to take her own fluency to a higher level through daily communication with native speakers and weekly online classes with her teacher in Venezuela.
Profe Smith and her husband have already had 3 children graduate from PHS. Their youngest daughter will too, in 2025! Profe enjoys being an active member in her church, participating in nightly fitness classes, and walking her dog, Siesta.
>>>NEW for the 2021-2022 school year:
Teachers across the county will be focusing on helping students build proficiency in their ability to communicate in another language.
The goal of proficiency is, "Knowing HOW, WHEN, and WHY to say WHAT to WHOM."
Our county has invested in the EntreCulturas program, by Wayside Publishing, which is filled with authentic resources!
Now is a great time to study a World Language!
Teacher website: www.LaProfeSmith.com
Teacher e-mail: angela.smith@hcbe.net <<<Attention: Name alert! My e-mail is NOT - "angie.smith"