Angie Smith - "Profe Smith"
Courses Taught:
Spanish 1 & Spanish 2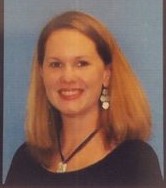 Profe Smith has been fascinated with the Spanish language ever since her kindergarten teacher taught her how to count to ten in Spanish! At the age of 16, she was immersed in a different language and culture as an exchange student in Costa Rica. It was a life-changing experience and she still keeps in touch with (& visits) her Costa Rican family and friends on a regular basis.
After high school graduation, she pursued a career in aviation and obtained her Bachelor of Science in Aeronautical Science as well as various pilot licenses. Next, she built upon her minor in Psychology and earned her Master of Science in Mental Health Counseling along with her Licensed Professional Counselor certificate. Finally, she transferred her efforts to the field of education. She completed a non degree graduate level program (30 credits) in interrelated special education through the University of Georgia.
After nine years of teaching elementary school, she transitioned to the high school level to teach Spanish 1 and 2. This will be her 8th year teaching high school Spanish! Her enthusiasm for Spanish shines through as she utilizes multiple technological resources and engaging teaching strategies to reach her students. She continues to improve her own level of Spanish fluency by taking weekly online classes with her teacher in Venezuela.
Teacher website: www.LaProfeSmith.com
Teacher e-mail: angela.smith@hcbe.net <<<NOT - angie.smith