Courses Taught:
American Literature and British Literature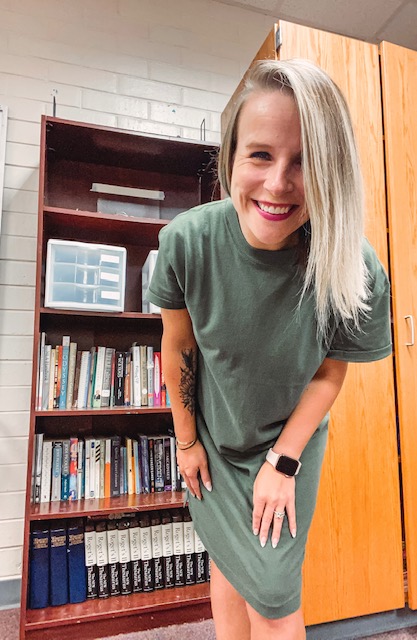 Mrs. Leslie Rees has been teaching English/Language Arts for 12 years. She earned her bachelor's degrees in English Education from Georgia Southern University in 2008, her master's degree in Secondary Education from Georgia College and State University in 2012, and her specialist degree in Curriculum and Instruction from Piedmont University in 2021.
Mrs. Rees has been married to her husband Roland Rees for 9 years, and they have two daughters, Reaghan and Avery. They love to go camping together as a family and enjoy being outside. They have two dogs, Miles and E.D. and two cats, Max and Dany. Mrs. Rees also loves all sports and is looking forward to cheering on her students at PHS!!!
Students can access all class notes, assignments, calendars, and resources on our Google Classroom page. Content will be uploaded daily. If there is a question, Google Classroom should be the first place to check out.