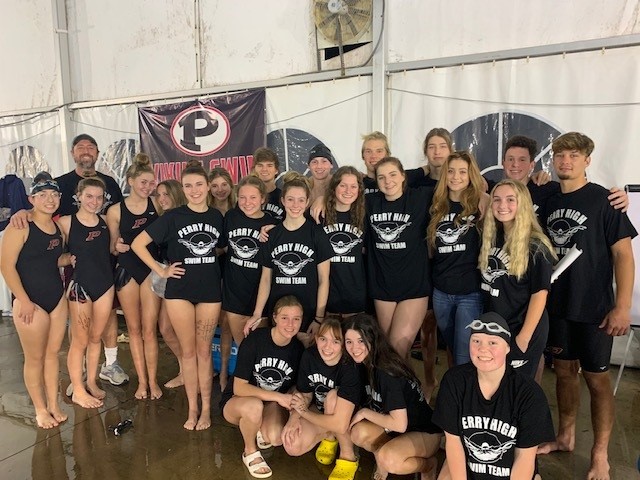 Swimming is a very challenging, but rewarding sport. When I (Shawn Wiley) took over the program we had less than 15 swimmers and it was considered a part-time sport by most of the participants. Now we average almost 40 swimmers a season and these athletes take pride in being on the Swim Team. I always like to say, "The planet is covered by 3/4ths of water, so swimming is a life skill." We compete to win, and the goal of the swim program is to challenge you physically, emotionally, and mentally. We teach teamwork, communication, work ethic, and how to deal with adversity. The misconception about swimming is that most people in the middle Georgia area do not understand how athletic you must be to be a great swimmer. The swim team takes all types of athletes and anyone that commits will not only learn more about themselves but will know that everyone is capable of more than they could ever imagine. As a coach I have the student athlete's best intentions at heart. This means we will coach you hard, but we will love you harder.
Important dates:
10/10 Earliest Date for Swimming and Diving Practice
10/24 Earliest Date for Swimming/Diving Meet
10/29 Halloween themed Carwash
1/27 Last Contest Date for Swimming and Diving
General Information:
Must have been a completed physical and dragonfly account to participate in any sport.
Swim is a nonrevenue generating sport. That means we must raise all of our own money to participate in competitions. Swimmers receive several shirts and a hoodie for participating along with any equipment we may need. It will be mandatory that everyone raises a minimum of $200 via sponsorship. This amount does not cover your Competition Swimsuit because you will not be returning it at the end of the season. The suits range from $50-60 for girls and $30-$40 for boys. These suits can be used for multiple years and are not obligated to buy one every year.